feeling confident...
I'm one of bless people in world to having loving and caring family and open heart's friends around the glob to help me gain my confident back.
I happen to become friend with beautiful loving girl inside and outside, she gave me happiness in my heart and open eyes to see myself again,
she changed my life without she know that. she shown me, happy and active and pretty woman in myself which i didn't felt her last 4 years anymore.
she made me think a mother don't need to be only that, can be woman, confident, strong, and beautiful. because of her i had such happy feeling inside my heart on my 9th wedding anniversary and i saw shin and proudness in my hubby's eyes and smile in his face, after all that happen few months ago which would made my life upside down.
I'm thankful to her, which her confident and her simple way of beauty made me realize i shouldn't let myself go and hang on my life and be strong again...
to you Sparkly lady:
i see...
the brightness, warm kindness
taking over the glob,
that's spark of your footsteps...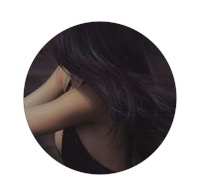 I pray to GOD keep you healthy, safe, happy, and success for ever...

you are the kindess unknown friend i ever have.

thank you for permission.